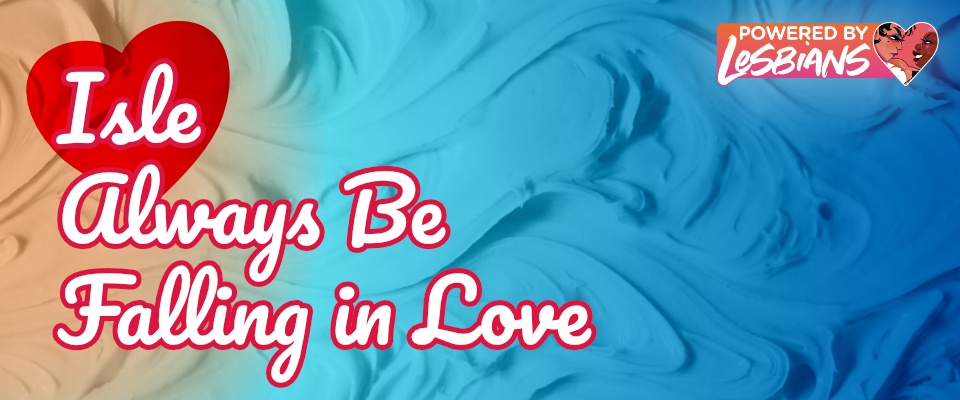 Isle Always Be Falling in Love
A downloadable setting
Get this setting and 2 more starting at $10.00
View bundle
Far away, there's a heart-shaped island where love springs eternal, all year long. This is the island where love stories and legends are created, where impossible romances are dreamed up, and where anyone and everyone can fall in love. Especially thirsty sword lesbians.
Get swept off your feet (or sweep someone else off their feet), in this romance-focused setting for Thirsty Sword Lesbians.

This setting includes:
Overview
Principles
Description
Campaigns and adventures
Characters
Map
Locations
Names and surnames
"Ship Tease" custom move
GM info

————

This setting wouldn't exist if it weren't for the amazing ideas, support, feedback, and playtesting from Kona Goodhart, The Shiving Tree, Michelle Jones, Alexa Fae McDaniel, April Kit Walsh, Alexis Sara, and Pat McCabe.

Setting: Christie R. Fremon
Art and layout: Kona Goodhart
Map: The Shiving Tree

————
This setting was designed in the Tamien Nation and Chochenyo lands, also known as San Jose and Oakland, on the unceded territories of Chochenyo, Muwekma, and Tamien Nation Oholone peoples.
Despite state-sanctioned murder, land-theft, and marginalization, the people of these nations and lands still live in these lands, practicing their traditional culture and religion. You can support them through donation, learning about them and their culture, and being mindful of how you represent indigenous communities and colonial forces in the stories you tell.

————
This work uses material from the Thirsty Sword Lesbians roleplaying game (found at https://swordlesbians.com), designed by April Kit Walsh and published by Evil Hat Productions, LLC, pursuant to the open license available at poweredbylesbians.com.
Thirsty Sword Lesbians™ is a trademark of April Kit Walsh. The Powered by Lesbians Logo is © April Kit Walsh, and is used pursuant to the open licensing terms at http://poweredbylesbians.com

Purchase
Get this setting and 2 more starting at $10.00
View bundle
In order to download this setting you must purchase it at or above the minimum price of $10 USD. You will get access to the following files:
Isle Always Be Falling In Love.pdf
7 MB
Isle Always Be Falling In Love - Spreads.pdf
7 MB
Exclusive content
Support this setting at or above a special price point to receive something exclusive.
Community Copies
If you're low-income, experiencing financial hardship, or reliant on financial support from someone who isn't accepting of your identity, please help yourself to a community copy of this setting.